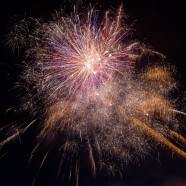 Cavern of Dreams Publishing is very excited to be a part of Brantford's Canada Day Celebration on Friday July 1st 2016 at the Steve Brown Sports Complex/Lions Park!
Come find us right next to the Kid's Zone from 11a.m. to 7p.m. – we will be having author readings every hour and there will be many great deals on our publications to take advantage of!
Meet some of our authors – Mary M. Cushnie-Mansour, Mirella van der Zyl, Tina McGilp, and Regina Jetleb – and get your books signed just for you!
Some of the Cavern of Dreams Publishing titles that will be available are:
*NEW* June, by Waterford author and illustrator Tina McGilp
*NEW* Silva's Journey, by Brantford author Mirella van der Zyl
*NEW* I Thee Fled, the novella by Brantford author Armanda Lambert
*NEW* The bilingual "Colour Me Just Imagine" children's series by Brantford author Mary M. Cushnie-Mansour
*NEW* Mysteries From The Keys also by Mary M. Cushnie-Mansour
…as well as many of our old favorites and great sellers: Dreaming is Believing by Princeton author Leah Fletcher; What About Hailey? the YA novel by Brantford author Regina Jetleb; the popular "Night's Vampire" series, and many, many more!
Also joining us will be popular Brantford author Zig Misiak of Real People's History with his collection of First Nation-content publications for adults and children!
Check out our event on our Facebook page and come celebrate Canada's birthday with us! We look forward to seeing you there!