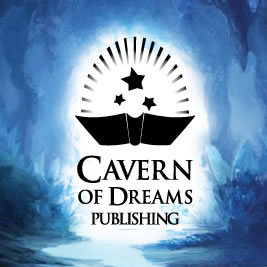 Cavern of Dreams Publishing was established in 1998 by Mary M. Cushnie-Mansour to publish her writing and the works of other local authors. In 2011, Mary welcomed Bethany Jamieson-Mansour to her team as Editor-in-Chief for the company. Mary and Bethany worked closely on several projects, and after considerable deliberation, due to a much-needed service/demand, in 2013, they made the decision to go provide editing and publishing services to the public. In 2015, they launched a fundraising initiative, Fundraising with Books, which offers high-quality Canadian publications for adults and youth to schools and organizations to assist their fundraising goals.
Cavern of Dreams Publishing is the in-between choice between traditional publishing houses and the self-publishing POD (print on demand) companies, earning a reputation as a small publisher with a personal touch. Their editors work closely with their authors to produce professionally polished books the authors can be proud to call their own. Using the latest editions of  The Chicago Manual of Style, The Canadian Style, and The Practical Stylist, they stay in line with proper book editing practices and always keep the author's voice a high priority.
Cavern of Dreams will always …
"… go the extra mile for each piece of writing that crosses our desk."
---

Mary M. Cushnie-Mansour
Mary M. Cushnie-Mansour is the founder of Cavern of Dreams Publishing. She has always encouraged those who love to write to follow their dreams. Mary ran writing workshops for students at the Grand Erie District School Board for several years, and in 2006 she completed a Freelance Journalism Course at Waterloo University. From 2006 to 2009, Mary wrote special interest articles and a short story column for the Brantford Expositor. Mary's motto for life: To live without a dream would be like living in a house without windows.
---
Bethany Jamieson-Mansour
Bethany Jamieson-Mansour is the owner and Chief Executive Officer of Cavern of Dreams Publishing. Bethany has a keen appreciation for well-written works, beautiful words, and proper punctuation, and is plagued by the errors she finds when reading. Bethany discovered her passion for editing when she was invited by Cavern of Dreams Publishing to head up the editing team, and hasn't looked back since.
Cavern of Dreams Publishing: making dreams come true since 1998.
Save
Save
Save