Linda Oliver

author of the children's book, I'd Rather Be Me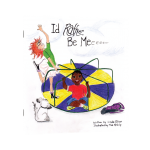 "My author experience with Cavern of Dreams Publishing has been a very positive one. Bethany and her team have been very cooperative throughout the publishing process, from providing illustrator options to editing and negotiations for printing final product.  They consistently kept the production schedule promised and, in fact, my book was completed ahead of time!  Shipping also has been arranged in a timely fashion to meet my requirements.  I look forward to continuing to work with Cavern of Dreams Publishing for future projects."
N.W. Young
author of the 2-novel love story, The Summer Garden and The Song: The Circle of Life (Part 1) and The Summer Garden and The Song: Harvest (Part 2)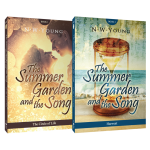 "If you are looking for hands-on professional evaluation and manuscript editing, experienced formatting and related publishing services, and support with dedicated follow-up, based on my experience in getting my two-book novel published, my recommendation would be to look no further than Cavern of Dreams Publishing."
Scott Kovack
author of the children's book, Patches The Penguin,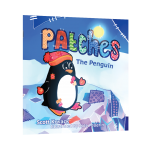 and the upcoming Oscar the Owl
"It has been a very awesome experience working with Cavern Of Dreams Publishing.  Because of them, and many other people I have met along the way never giving up on me, my worst fear of my work never being realized did not have to happen.  I am very honored and blessed to have Cavern of Dreams Publishing be a big part in the success I have achieved so far.  I can't express enough the gratitude I have for the whole team: you have truly made my dreams come true."
Regina Jetleb
author of the young adult novels, What About Hailey?, The Girl in The Mall, and the upcoming What About Dylan?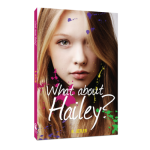 "Cavern of Dreams is a local publishing company that I cannot recommend highly enough! I have published two youth novels with them, and my third youth novel is in their very capable hands right now. They have worked closely with me on all three manuscripts from editing through to publication. The editing team is friendly, approachable, knowledgeable and professional.  I trust them implicitly with each piece of writing I submit. Their editorial evaluations are superb and to the point, highlighting areas where the manuscript is on track and what might need improving. They care for and respect my work as if it were their own. They take their time, and put a great deal of thought into my submissions. The spirit of me, "my voice," is not altered in any way, despite their thorough treatment of my manuscripts. Everything I write and the way I write it, is intact, only better, much better! Grammatical and spelling errors are deftly eliminated. Some paragraph and sentence structures are skillfully modified to make the story flow better. Any content changes I have been asked to make have only served to to make my work an improved read. Their comments and queries helped me to learn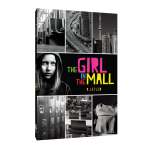 and grow as a writer. I can hardly wait to hand over my fourth, fifth, and sixth manuscripts to Cavern of Dreams for their editorial expertise! Their fees are reasonable for the fantastic, gold-star service I receive. I am not just a faceless manuscript to them; I am an author they know personally. I feel they are coming to know who I am as a writer, and can better help me along my creative writing journey. You can't get that kind of personal service anywhere else! I am looking forward to a long and happy association with this local Brantford company!"
Mirella Coacci van der Zyl
author of the children's books, Silva's Journey and Nonna's Chair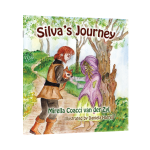 "I have been with Cavern of Dreams Publishing for two years now and published two children's books with them. I have also participated in several book sale events with the company and have enjoyed greatly the fellowship with other authors and vendors. Cavern of Dreams has shown me clearly my potentials as a story writer. I am more careful now in my writing not to repeat the same errors I did in my first manuscripts. I appreciate their openness and promptness to help wherever there was a need, and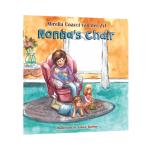 feel that my books meet their standard. I am in the process of writing another youth story with Christian content and I am sure Cavern of Dreams will help me to bring it, once again, to their standard of publishing."
Writer on The Run: Mary M. Cushnie-Mansour

author of the award-winning Night's Vampire series as well as 19 other titles with Cavern of Dreams Publishing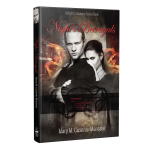 "I have dealt with Cavern of Dreams Publishing since its conception in the 1990s. To date (2017), I have published five novels in the 'Night's Vampire' series; five poetry anthologies; two short story collections; a youth novel; a biography, 'A 20th Century Portia'; a mystery novel, 'Are You Listening to Me'; and nine bilingual children's books in two formats: as colouring books and in full colour.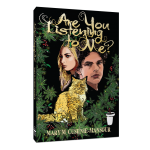 The professional manner in which the staff at Cavern of Dreams deals with their authors is second to none. From the initial inquiry stages right through to the finished products, the editors and office staff definitely go that extra mile to ensure the author's work is published in a professional manner."