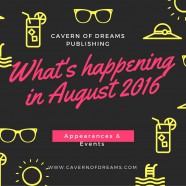 Cavern of Dreams Publishing is excited about August! We have some great events coming up this month, including two great community initiatives!
For the month of August, Cavern of Dreams Publishing will be supporting the local campaign, BRAugust – a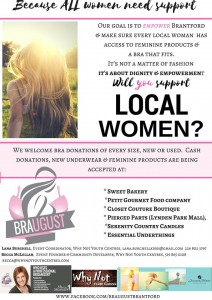 campaign designed to empower local women in need by providing them with well-fitting bras and underwear, as well as feminine hygiene products. As a female-owned and operated company, we understand how detrimental these items can be to the confidence and security of girls and women, and ALL women deserve to be confident in themselves. We will be advertising and discussing BRAugust on our social media, and encouraging our authors, readers, and followers to donate! For more information on this amazing campaign see their Facebook page!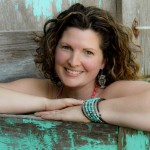 Cavern of Dreams Publishing's author Leah Fletcher will be continuing her Summer Writing Camp for Kids in the month of August. One month of summer left and still lots of fun to be had; get your kids rready for school with her creative games, crafts and writing activities!! She currently has 3 spots left for August 8th – 12th & 2 spots left for August 29th – Sept. 2nd. Sign up for the whole week for $125 or just for a couple days at $30 a day. Snacks, materials and believing in your dreams are provided – please contact Leah Fletcher for more details and check out her website.
On Saturday, August 20th authors Mary M. Cushnie-Mansour and Armanda Lambert will be at the Knights of Columbus, at 12 Catherine Ave in Brantford, supporting Desiree's Ride. The Ride for Desiree Gallagher was started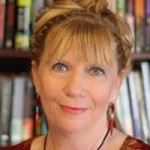 in 2014 as a way to bring awareness to victims of crime, and raise funds for Desiree, who was a victim herself, which changed her life forever. Desiree was a beautiful, young 21-year-old woman. She was a student at Mohawk College, taking the Biotechnology Program. She had 5 more classes left and she would have completed the 3 year program. She loved to dance. She loved to play sports and hang out with her friends. She was a very strong-willed woman. On May 25, 2013, Desiree and her family's lives changed forever. Desiree was brutally assaulted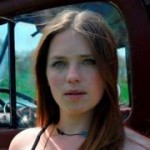 and fell seven stories from a balcony, which left her blind and in a wheelchair. Her loss of sight was due to the brain injury she sustained. She broke her spine in two places. She suffered from short-term memory loss which was also from the brain injury. Desiree's long, hard journey came to an end on May 14, 2015. Desiree was a blessing on this earth. She made an impact on people's lives and touched so many hearts. Mary and Armanda will have all of Cavern of Dreams Publishing books with them for sale, and will be donating 20% of sales back to Desiree's Ride. Please consider joining us in supporting this amazing cause; no one should ever be abused by another person – violence against women – and all people – needs to stop! Please see their website or Facebook page for more information.
August 27th and 28th, Cavern of Dreams Publishing is excited to be participating in the 2-day Dromoland Indie Author Festival at 598 Elm Tree Road, Little Britain, Ontario, Canada. Authors Mary M. Cushnie-Mansour, Regina Jetleb, Diane Lewis, along with fellow Brantford author Zig Misiak, will be attending with all Cavern of Dreams titles, as well as Zig's publications. Also featured will be a revised copy of A 20th Century Portia; the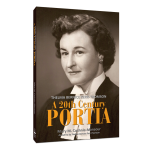 biography of Thelma Bearnice Kerr-Tompson, the first female lawyer in Lindsey, Ontario, written by Mary M. Cushnie-Mansour. Check out the Dromoland Indie Author Festival website and Facebook page for more details – it is sure to be a great event, with plenty of authors, contests, and great prizes!
Save
Save