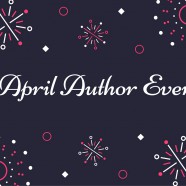 Cavern of Dreams Publishing is excited to be at the Norfolk County Public Library's Author Book Fair this Saturday, April 30th from 10am – 4pm with all our publications! Stop by our table to meet authors Mary M. Cushnie-Mansour, Leah Fletcher, Regina Jetleb, Diana Lewis, and  Mirella Coacci van de Zyl, and get your books personally signed by the author – signed books make great gifts for any occasion!
Looking to discuss YOUR writing? Cavern of Dreams' editor Danielle Tanguay will also be present to answer any and all of your questions.
The author fair is taking place at Lakewood Elementary School, 713 St. George St., Port Dover ON.
We look forward to seeing you there!