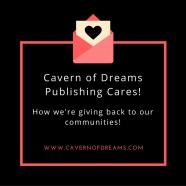 Starting this Saturday!
Cavern of Dreams Publishing and its authors are passionate about community involvement and giving back! From Saturday September 17th through Saturday October 29th, CoD authors Armanda Lambert and Mary M. Cushnie-Mansour will be donating $5 from each sale of  I Thee Fled and Picking Up The Pieces to Nova Vita, a non-profit organization located in Brantford, ON that supports and assists women, children, and families in abusive situations. Exclusive to this fundraiser, both books will be offered as a set for $25!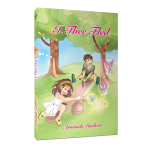 I Thee Fled is a chick-lit novella, described by author Armanda Lambert as being "anti-romance." It follows main character Sabrina through five relationships and five subsequent proposals. Turning them all down, Sabrina questions whether she is the 'marrying type' as she travels the path to discovering what that actually means, how her relationships define her, and who she is.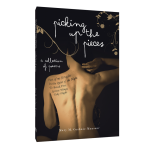 Picking Up The Pieces is a new poetry compilation by Mary M. Cushnie-Mansour. Powerfully written, the poems – both new and previously published – are a testament to all women: their issues, experiences, emotions, and healing. 
Kicking off with Cavern of Dreams Publishing's participation in X-Press Yourself: A Night Showcasing Women in Entertainment, and wrapping at our CODP @ The Lynden Park Mall event, I Thee Fled and Picking Up The Pieces can be purchased through our online store, via the authors, and at all our events in September and October:
Check out our FB event HERE and make sure you share it with your friends!
Also, we are looking for local businesses who may want to host this fundraiser in their place of business; please contact info@cavernofdreams.com!
Save
Save
Save