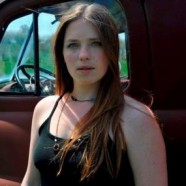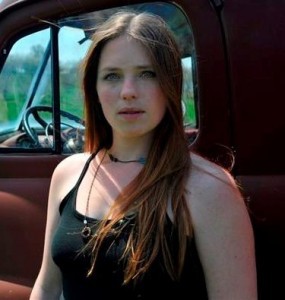 Armanda Lambert is the author of Cavern of Dreams Publishing's newest release, I Thee Fled, a novel about one woman's journey of self-discovery through five marriage proposals.
Watch for I Thee Fled's release on April 29th 2016, and look for Armanda at the BOOK EXTRAVAGANZA event at the Lynden Park Mall in Brantford, ON on Saturday, May 7th from 10am-12pm, where she is a featured author and will be signing copies of her novel.
Armanda took the time to sit down with us and tell us a bit more about her writing and publishing journey.
What inspired you to become a writer? I have always been a writer, struggling to find the perfect words since childhood. I had tremendous teachers in my life that encouraged me to share and grow. I think writers are born writing and I hope they all aspire to be published someday.
How many books have you published? I have been published in poetry publications, photography publications, as well as a few newspaper articles, but I am excited to be releasing my first novel!
What is the name of your most recent publication?  I Thee Fled.
What is it about? It follows a young woman's journey facing social expectations while protecting her individuality as she is faced with several marriage proposals. This leads to a sometimes comedic view of the challenges that are unique to a woman's experiences.
Where did the idea for your book come from? I have seen many marriages that did not work out as planned and felt that maybe the error was not in the union but rather the recipe.
Why did you decide to publish your book? Some people dream of winning the lottery to make their dreams come true, but my dream of having my novel published only required hard work – and I have been lazy for too long!
How did you find Cavern of Dreams Publishing? I have a rock star friend who has always been amazing and happens to be their editor in chief. However, the entire staff is lovely and provides me with a personal experience that gives me great confidence in the final product.
What is the most important lesson you have learned from the writing/publishing process? It is important to trust yourself and when all else fails – trust your editor!
What was your biggest challenge/obstacle in your writing/publishing process? Too many words and punctuation. Even if they look pretty they may not be necessary. Trust the editor!
What advice would you give to someone wanting to publish his or her work? Why wait? Sharing is a loving action and the world can never have too much love!
Are you currently working on anything now? If so, what? I am completing a book entitled A Letter to A Father. Don't wait with bated breath; I will let you know when it's available.
What is your next writing goal? I have some poetry long overdue, which I am conceited enough to believe is good.
Where can readers find your book? You can find I Thee Fled on the Cavern of Dreams Publishing website, or through myself directly. It will be available on Amazon and as an e-book in the near future. Also, request it at your local bookstore – requests from readers are what help get new authors into the stores!