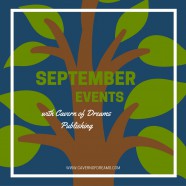 September is a hot month for some very cool events for Cavern of Dreams Publishing!
Saturday, September 17th from 8pm – 1am, we will be participating in the 2nd annual X-press Yourself: A Night Showcasing Women in Entertainment at the Army, Navy, and Air Force Club, 645 Colborne St E, Brantford, Ontario. We will be showcasing our female authors and their books, as well as promoting our editing and publishing services! As a female-owned and operated company, we are passionate about empowering women to reach their dreams in the arts, whether it be writing, or anything else, and are proud to be sponsoring this event! This is a 19+ event and promises to be amazing, with comediennes Sarah Ashby and Jennifer Roy Wincey, burlesque performed by Ruby Krueger, as well as musical guests Velvet and th

e Vibe,  The Ache, Ruby's Revenge, and Waking Life! Author Armanda Lambert (I Thee Fled) will be joining our editor-in-chief at our table for the evening, meeting readers and signing books! This is an event you won't want to miss! Check their Facebook event for tickets info!
Sunday, September 18th from 12pm – 6pm, Cavern of Dreams Publishing will be on Publisher's Way for the Eden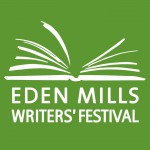 Mills Writers' Festival! The event runs from the 15th – 18th and promises to be an excellent few days devoted to all things writing and books! Visit us, and Brantford author Zig Misiak, at our booths on York Street! For more information on this writing event, visit their website HERE!
Sunday, September 24th from 10am – 4pm, we will once again be participating in the Wellness on the Grand Artisan Market and Healing Fair event at the Grand Wellness Centre, 202 Grand River Ave, Brantford, ON.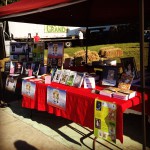 We had a fabulous time last year and are looking forward to another successful event! For more information, visit their Facebook event page!
Save
Save
Save