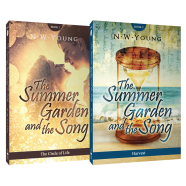 "For the residents of Haddon Junction, who had brought in the New Year with the usual revelry and celebration, there was scant reason to expect 1959 to not come and go pretty much like any other year—with little of any consequence to remember it for.
For some, though, and especially for Mick Neilson, now seventeen years old, it would be a year to never forget."
Just in time to buy for the book lovers in your life, N.W. Young is offering his epic 2-part love story, The Summer Garden and the Song, for the package price of $35 when you buy both books!
The Summer Garden and the Song: The Circle of Life begins the story of Mick Neilson, a small town teenager in the 1950's. The Summer Garden and the Song: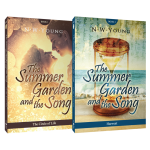 Harvest, continues his story. Set in Norfolk County – the tobacco belt of Southwestern Ontario – readers will enjoy the countless cameos of tobacco harvest and events, music, people and places from the era.
Each book is individually priced at $19.95 and is available on Amazon and the CODP online store, but the set price of $35 is ONLY available through CODP and the author!
Save
Save