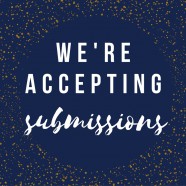 Is your dream to be a published author?
Do you long to hold a glossy-covered book in your hands with YOUR name on it?
Now is the time to step up and make those dreams come true!
Cavern of Dreams Publishing is currently accepting submissions in the following genres:
adult fiction;

erotica;

short story compilations for all ages;

memoirs, biographies, and autobiographies;

Young Adult fiction;

children's content, including poetry.
You can find our submission guidelines HERE.
Join our roster of amazing authors of all genres! We are the in-between between the big publishing houses and the POD (print-on-demand) companies, offering affordable services that allow you, the author, to maintain control of your project while working with our in-house editors and illustrators to uphold the high Cavern of Dreams Publishing standards and publish a professional, polished book you can be proud of. We pride ourselves on our superior customer service and personal touch on all publications, as we work closely with our authors to ensure the work they are publishing is something that is true to their dreams!
So what are you waiting for? Contact us TODAY!