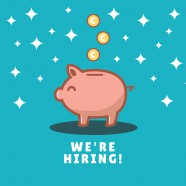 Cavern of Dreams Publishing is looking for freelance illustrators/artists to join our team!
Cavern of Dreams Publishing is a fast-growing publishing company unique in our industry: we are the in-between choice between traditional publishing houses and the self-publishing POD (print on demand) companies. We pride ourselves on our affordable yet professional service of providing editing, publishing, and illustrations to writers wishing to make their dream of becoming a published author come true. We work closely with our authors to produce high-quality, well-polished books that they can be proud of.
We are looking for an illustrator/artist to join our team to meet our increasing demand for illustrators in a variety of styles. This is a distance position that can be done from anywhere in Canada. It will be on an as-needed, freelance basis, however the artist will be featured on our website as part of our creative team, including a bio. It would be ideal for an artist or art student looking to grow their portfolio and gain exposure.
At Cavern of Dreams Publishing, our business is making dreams come true. Many of our authors are working within extremely tight budgets for their books, however, we respect an artist's right to charge whatever they wish as we understand the heart, time, and work required for creative projects.
We are looking for an artist who:
is creative and fun
can work within deadlines
takes direction well and follows detailed instruction
has a strong work ethic and takes pride in their work
has good communication skills and isn't afraid of constructive criticism
If this sounds like you, please send us a sample of your work/portfolio, some information about yourself, and what your pay expectations are to info@cavernofdreams.com.