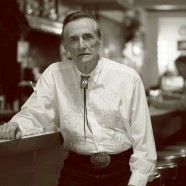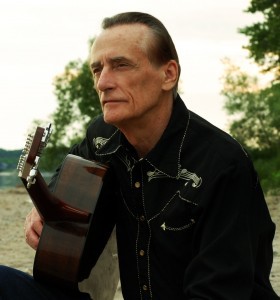 NEIL w YOUNG / N. W. YOUNG: Songwriter – Recording Artist – Author
Born in Brantford, Ontario, Neil's country music roots were nurtured growing up on the family farm near Burford, Ontario. Neil began singing as a young boy in the choir in the small rural church that he attended with his family in nearby Mount Vernon and he began writing songs and playing guitar as a teenager going to high school during the legendary 1950's Country rockabilly era and the dawning of Rock and Roll.
Living now in Paris, Ontario, only a few short miles from where he was born and grew up, Neil found it the perfect place to follow his heart and embark on his life-long dream as a recording artist of his original material, and to begin penning his long-postponed epic novel, a love story, The Summer Garden and the Song.
Following a successful 35-year entrepreneurial business career, Neil is enjoying a late-in-life second career and related accomplishments as a recording artist and author, adding credence to the words of 19th century English novelist, Mary Anne Evans, better known by her pen name, George Eliot: "It is never too late to be what you might have been."
When asked about the turning point in his life that resulted in his going into the recording studio, Neil often offers the following account:
"One morning a few summers ago … well, actually quite a few summers ago now," he says reflectively, "I found myself at that place characterized by the great New York Yankees catcher, Yogi Berra: 'When you come to the fork in the road, take it.' I did … and I took it," he says quite matter-of-factly.
"It was obviously my lucky day," he adds, "in a round-about way it led me back to my country roots, back to the sweet memories of my teen years, and thankfully, back to my music that I had left behind years earlier.
"In the early 1960's," Neil continues, "I 'temporarily' put on hold an opportunity to seriously pursue a music career. At the time, I was studying under the mentorship of Gerry Risser at his Counterpoint School of Music and Recording Studio. Gerry was a product of the birth of rock 'n roll in the 1950's getting his start playing guitar in The Mel-O-Denes, a rock band in his hometown of London, Ontario. From that start, Gerry performed with The Capers—a London group that included drummer Garth Hudson (later with The Band). The Capers had their own TV show on CFPL Channel 10 London. Gerry landed a recording contract in Detroit and had personal appearances with such artists as The Everly Brothers, Paul Anka, Jimmy Rogers, Bill Haley & The Comets, Johnny Cash, and others. Gerry was a good friend of Chet Atkins and traveled often to Nashville to further hone his craft under the watchful eye and tutorship of the master himself, 'Mister Guitar.'
"It truly was a privilege to have had that early training with Gerry and to have been so close to being in the company of legends at the time.
"Other pressing priorities and realities in my life, though," Neil adds pensively, "kept the stars out of my eyes and my feet on the ground. Continuing to pursue a future in music during those formidable early years was just not a viable option. As it turned out, much water passed under the bridge, so to speak, before I was able to return and devote serious time to my love for music. That's how life goes and we do what we have to do.
"Through those years, though, all of those early influences and inspirations kept my passion for music and my life-long dream burning inside of me. It really was only a matter of time before that fork in the road appeared in my life."
In the summer of 2005 Neil met Ray Lyell, an accomplished musician, Juno nominee, international recording artist, and vocal instructor in Hamilton, Ontario. Neil attributes this life-changing event to being in the right place at the right time, which led to the propitious opportunity
"Ray played a major role in making my life-long dream come true," Neil says.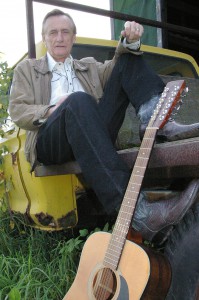 Neil's roots are deep country, proudly reflecting his early years growing up on the family farm in part of the now slowly disappearing tobacco heartland of Southwestern Ontario, Canada. Strengthening his country roots was time spent during his pre and early teen years working after school and on weekends and during summer months, on the family owned general and tobacco farm near the village of Burford, Ontario, and in the John Deere Farm Equipment Dealership, Neil Young & Sons, owned and operated by his father near the town of Simcoe. Years later, Neil joined his father in the dealership business.
"Farming and John Deeres," he adds, "you don't get much more country than that."
Neil was a Western Ontario Secondary School Honour Athlete in 1960 and graduate of Burford District High School, and graduate in 1964 of Waterloo Lutheran University/Waterloo University College, now known as Wilfred Laurier University.
Neil's entrepreneurial pursuits and business activities spanning several decades have also provided him with a hard-earned degree from the 'University of Life.'
Upon graduating from university and prior to joining his father in the farm equipment dealership business, Neil spent several years as property accountant at the manufacturing operations of Massey-Ferguson's North American combine plant.
After the implement business was sold, Neil continued farming for several more years in addition to serving in various positions with the Ponderosa Steak House chain of restaurants; first as assistant manager of the Ponderosa Steak House in Brantford, then setting chain-wide store opening records as manager of the Ponderosa Steak House in Sault Ste. Marie in Northern Ontario.
During this period Neil continued to lay the groundwork for the beginning of his entrepreneurial career in real estate development, investment, and management, with projects in Ontario and Las Vegas, Nevada. Locally, Neil developed the Royal Highland Estates subdivision just a few miles south of where he now lives in Paris, Ontario. It was also through Neil's ownership, management, and financial investment that two architecturally and historically important buildings were saved and restored in downtown Brantford.
Never one to let the grass grow under his feet, in 1985 Neil founded Rhapsody On Ice, an international touring troupe of precision/synchronized figure skaters and ice dancers comprised of Ontario based amateur figure skating stars between the ages of 16 and 25, and individual world professional championship skaters.
One of the first major events that Neil organized for Rhapsody On Ice was "Skate For Life – Skate With the Stars" on May 26, 1986 in Edmonton, Alberta, Canada; an official event for Bob Geldof's worldwide Sport Aid event held on the same day in support of famine relief in Africa. Neil received corporate sponsorship from Air Canada for "Skate For Life", with the airline sponsoring the round trip flight of Neil's thirty-member contingent from Toronto to Edmonton, where Neil had arranged with the owners of the huge West Edmonton Mall to host the event on the skating rink in the mall.
The event had the blessing of Otto Jelinek, Canada's Minister of State for Fitness and Amateur Sport. A former figure skater himself, having achieved prominence in 1962 when he and his sister, Maria, won the gold medal at the World Figure Skating Championships, Otto donned a pair of skates and opened the event in Edmonton. Neil also arranged for Vern Taylor, a previous Canadian Men's Champion & World Competitor and Denise Benning & Lyndon Johnston, C.F.S.A. Canadian Senior Pairs National Champions & World Team Members, as well as Andy Moog and Charlie Huddy of the Edmonton Oilers NHL hockey team to participate in the event.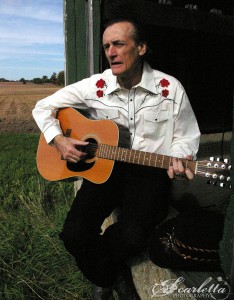 Following the success of "Skate For Life", Neil took Rhapsody On Ice around the world for seven years between 1985 and 1992 under the banner of the motto that he coined for the troupe: '… hold on tight to your dream …'
The troupe performed in places such as Australia, New Zealand, Hong Kong, England, Spain, and Denmark, and in Florida, Arizona, California, and Hawaii in the U.S., as well as at shows in Ontario and Alberta, Canada, with stops along the way in South Korea, China, Macau, France and the Fiji Islands.
Neil produced and directed "Stairway to the Stars", Rhapsody's spectacular ice extravaganza, a show that featured at times such special guests as World & U.S. Professional Pair Champions Anita Hartshorn and Frank Sweiding and French Champion & World Silver Medalist Fernand Fedronic. His plans to take the show on tour to both Yugoslavia and to Dubai in the U.A.E. (United Arab Emirates) were scuttled when the Foreign Affairs Department of the Canadian government reined in travel plans to Yugoslavia during the Bosnian War and to the Middle East at the outbreak of the Gulf War.
Following Rhapsody's performance in Aalborg, Denmark in 1992 as special guests at that city's second 650 years anniversary celebrations, and always reaching for the stars, Neil began making plans to produce and direct "Cotton Club Express", Rhapsody's follow-up show to "Stairway to the Stars". Unfortunately, as a result of his efforts to begin the world tour of "Cotton Club Express" in New Zealand not materializing as intended, coupled with new demands on his time and resources, Neil reluctantly put his plans for the new show figuratively 'on ice' as his focus was shifted away from the world arena stage.
The crowning moment for Rhapsody On Ice for Neil came when the troupe received a standing ovation from the audience after a performance at Gala Performance at "Skate Asia" held in the Hong Kong Coliseum in 1989. Rhapsody On Ice was featured in the show along with Ice Follies stars Richard Dwyer, "Mr. Debonair," and Gertie Desjardines.
Prior to Neil founding and managing Rhapsody On Ice, there was nothing like it before in the world of amateur figure skating, and there has been nothing like it since. Chances are the likes of Rhapsody On Ice will never be seen again.
While managing and directing Rhapsody On Ice, Neil had the opportunity to promote several "Oldies" concerts in Ontario featuring 1950's and 1960's recording stars Jan and Dean, and Bobby Vinton, as fundraising events for Rhapsody.
In addition to his long-standing interest in music and song writing, it was not uncommon for Neil to be balancing several of his various entrepreneurial projects at the same time, such as the art print and poster publishing company, Southwind Editions – The Fine Art of Living, that he formed and managed with his daughter, Andrea, during the 1990's. Southwind's primary mission was to feature artist Michael Swanson and other area artists to a broader market promoting their works to galleries in New York, Scottsdale, Carmel, and Las Vegas.
The art market proved too formidable and competitive to be penetrated with any degree of success. Neil succinctly summed up the Southwind Editions' experience with his pragmatic business outlook: nothing ventured, nothing gained.
Following the sale of his real estate interests in 2002, Neil considers it another stroke of good luck in being asked by a business associate in California to become involved in an administrative capacity in the production of the documentary film, Piaf: Her Story… Her Songs, about the life of the fabled wartime French songstress, Edith Piaf.
That involvement took him to Lucas Film Studio located at George Lucas' Skywalker Ranch in California. Neil was given a credit in the film as Special Consultant.
The film is available on DVD at Amazon.com.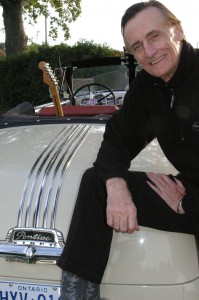 A nominee at the 2012 Hamilton Music Awards for Alt/Country Recording of the Year for his second CD album What Difference Will It Make released in 2012, and at the 2008 Hamilton Music Awards for New Country Recording of the Year for his debut CD album No Looking Back released in 2007, Neil was also a recipient of the Golden Kayak award for Best Country Song 2007 – "The Cowboy Song" at the 2008 IAIA (International Academy of Independent Artists) Golden Kayak Awards.
Neil was honoured to learn during the closing days of December 2015 that he had been nominated in the Country category of the 2015 IAIA (International Academy of Independent Artists) Golden Kayak Awards at IndieMusicPeople.com for his song "Shining White Eyes.".
Neil's debut CD album No Looking Back included two songs that he had written while in high school in 1959 – "Got Nothin' To Lose" and "There's Just The One And Only You."
"The Restless Wind" and "The Cowboy Song" on his debut CD album reached #1 on the CASHBOX Magazine Country chart and Neil was also honoured to be named on the front cover of the July 1, 2007 CASHBOX Magazine as one of the "awesome Indies gracing our Independent Charts every week."
Neil is a member of SOCAN (Society of Composers, Authors and Music Publishers of Canada) and an associate member of ASCAP (American Society of Composers, Authors and Publishers), as well as a member of the Canadian Country Music Association (CCMA), and the Canadian Academy of Recording Arts and Sciences (CARAS).
From tumbleweeds drifting along old Route 66 and flashy 1950's convertibles, to rusted-out flatbed trucks and walking down railway tracks, it is hard not to picture Johnny Cash here. Even more so with Neil's self-effacing western lilt and a soft southern drawl influenced in part during his teens while toiling in summer sun-baked Southern Ontario tobacco fields alongside his co-workers from the Carolinas and Georgia.
His music accomplishments have been reviewed and written about in local newspapers as well as in Blue Suede News Issue #83 (Summer 2008) and Issue #99 (Winter 2012/13) published in Duvall, Washington, U.S.A., and in CountryHome – Germany's Premier Country Music Magazine.
Glen Striemer, GS Radio Sales, Brantford, Ontario, calls Neil "Canada's cross between Johnny Cash and Willie Nelson."
Bobby Lawson, Rockabilly Hall of Fame member, says this about Neil's debut CD No Looking Back: "A great CD – eleven great songs, beautifully written and sung. Neil puts his all in these songs, from the heart and from the soul. It is that rare album that is as artistic as it is accessible. Neil combines a lyrical complexity that audiences appear to be craving with bright, radio friendly arrangements. It is the sort of album that could shake up mainstream radio and possibly send country music spinning off in a whole new direction, and in my opinion this album represents true country music in its purest form. If you like your songs, your music played and sung country then this album is for you. Neil is an award winning artist with songs on CASHBOX Magazine at number one, and song of the year with The Cowboy Song. I recommend this CD and Neil w Young to everyone who likes it country."
Christian Lamitschka, Country Home, Germany's Premier Country Music Magazine writes of Neil's debut CD album No Looking Back: "Some dreams come thru really late, but then when it happens, the joy is much bigger. Neil w Young is not a young boy anymore, but he always had the dream to publish his own CD … better late than never. And even the man is over 50, he has the energy of a 25 year old. His songs have an honesty that hasn't been heard in a long time."
Marc Bristol, co-editor of Duvall, Washington based Blue Suede News writes the following review of Neil's second album What Difference Will It Make: "This is the OTHER Canadian Neil Young! While Neil says he's stepping out of the Country mold his previous CD was cast in, there are still some songs that have Country feel, such as the intro to "The Eyes Tell You Everything," with acoustic guitar, fiddle and added surface noise as though it were an old record. It is more of a Rock album, but "I Don't Wanna Lose You" is a Rockabilly song, and "Rock And Roll Will Never Die" is straight ahead Rock'n'Roll. "The Tunnel of Love and Bumper Cars" has a carnival theme, with old time Rock'n'Roll sax. "Is There No One?" is a nice slow dance number with a little Swamp Pop feel. There's even a little Bluegrass feel on "For Old Times' Sake." Neil is joined by some well-traveled and much lauded musicians on the CD, and he's also included a Christmas song from a 2010 single. He closes the song on the title tune, sounding a bit like a Leonard Cohen song."
Neil considers himself to be one of the 'lucky ones," having lived and loved his teen years through the legendary 1950's Country Rockabilly era and the dawning of Rock 'n Roll when Elvis took the stage and the world by storm with his hit record "Heartbreak Hotel."
It should come as no great surprise that Neil's music and lyrics are coloured and shaped by those wonderfully free and inspiring times and experiences.
"Perhaps in a way, through my music, I'm going back to the Fifties. Then again, maybe I never really left." he reflects longingly.
How, or why, he kept it all buried and tucked away neatly in the background of his life for so long remains a mystery, even to him, although it may be partly symptomatic of his somewhat private and complex nature and character.
Ask him now where the words and feelings for his music came from, Neil will tell you quite philosophically: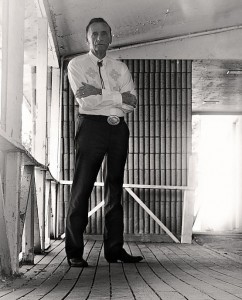 "Many of the words and feelings for the lyrics that I wrote in my late teens and early twenties came from a combination of the music I was listening to at that time and from some of my own experiences during those impressionable years. In later years and now, they come mostly from what I call my well of life—my inner self—from memories of those young emotions of romance, love, hopes and dreams, and from other times and roads that I have traveled along the way.
"Those memories and roads weave an endless tapestry of images and melody of sounds through the quiet, deep corners of my mind. I've had lots of time to reminisce over the depth and contents of that well, and have drawn words and feelings from it for my songs and albums."
One of Neil's most treasured memorabilia items is the hand written letter that he received in 1986 from Harriet Nelson, Rick Nelson's mother and one of the stars of their long-running television series in the 1950's, "The Adventures of Ozzie & Harriet," thanking him for the lyrics to the song that he had written in tribute and memory of Rick on the New Year's Eve that Rick was killed in the plane crash in Texas. The letter is framed and hanging in a place of honour in Neil's music room.
Known to his family and friends over the years as "Skip"—a nickname given to him by his father when he was knee-high to a grasshopper, Neil says he remembers only being called "Neil" by teachers and university professors, and later by people in the business world that he had met for the first time.
As a recording artist though, Neil purposely spells his name Neil w Young with his middle initial "w" (for William, his middle name) always appearing in the lower case with no period following it—a step he says that was intended to create a branding style for his name, as well as wanting to be seen standing apart in the world of music from his more accomplished and successful countryman three years his junior and who shares the same first and last name as him, and who he greatly respects.
With his debut into the world as an author and novelist, Neil elected to be known as N.W. Young, and in that way is hoping to still be seen as the same person in both the music and literary world with a unique identity in each.
In his "Thank You" notes in his debut CD album No Looking Back Neil writes: "I think that now perhaps, in a way, my music has allowed me to become the true messenger of my spirit and my soul in much the same way, so to speak, as "There's Just The One And Only You", after having its beginning as a song in one of my high school notebooks in 1959, was destined fifty years later to not only make the cut for my debut CD album No Looking Back, but also in a serendipitous way to become the love theme woven through the pages of my novel, The Summer Garden and the Song."
Neil's words speak of his fulfillment about the life he has lived and the enjoyment that flows from the creative process of writing his novel and from songwriting, as well as from performing.
"Having the opportunity to perform my music and songs on stage and to have so many people enjoy my songs and music is truly the icing on the cake for me," Neil says, with an obvious glow of satisfaction and appreciation for his many friends and fans.
He feels privileged and blessed that the time and season in his life to return to his country roots and to his music came, either by fate or destiny, at that unexpected fork in the road, proving once again that all things happen for a reason, and, better late than never.
"My greatest reward," Neil adds, "comes from the many friends I have made around the world through my music, and knowing that others receive enjoyment from my songs and music while my dream and journey continues to unfold day-by-day taking me wherever it may.
"What more could I ask or hope for," he reflects wistfully, "music is for the soul … my wish is that mine touches others."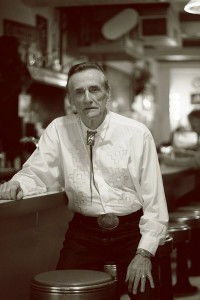 Neil's albums, No Looking Back released in 2007, What Difference Will It Make released in 2012, and Old Memories released in 2016, as well as his Christmas song "That's What Christmas Means To Me" released as an mp3 single in December 2010, were recorded at Rayne Records in Hamilton, Ontario. They are available on his website www.neilwyoung.com, and at iTunes and CDBaby.com, and in Canada at some HMV stores; type Neil w Young in the Search field on the respective websites. They are also available at Green Heron Books in Paris, Ontario, and at the Burford Times office in Burford, Ontario.
Neil can also be found on You Tube; type Neil w Young in the search field.
Track Listing on Neil's CD Albums:
NO LOOKING BACK
The Restless Wind
Got Nothin' To Lose
The Cowboy Song – Radio Mix
All Through The Night
I Got My Ragtop Down
Ride
There's Just The One And Only You
You Just Turned My Life Around
No Looking Back
The Cowboy Song – Album Mix
Hello, I'm Johnny Cash
WHAT DIFFERENCE WILL IT MAKE
Shining White Eyes
Just Like Clark Gable And Carole Lombard
Why It All Turned Out This Way
The Eyes Tell You Everything
I Don't Wanna Lose You
The Tunnel Of Love And Bumper Cars
Rock And Roll Will Never Die
Is There No One?
For Old Times' Sake
That's What Christmas Means To Me
The Price Of Freedom
What Difference Will It Make
OLD MEMORIES
Hot Rod Star
Taking Me Higher
California Sunrise
Fire On The Water
Light Year Life
We Will Rise Again
Everyone Has A Dream
Blue Lavender Lights
On The Other Side
Old Memories
Loch Lomond
Neil maintains an internet presence on various web sites including but not limited to:
www.neilwyoung.com / www.n-w-young.com
www.music.cbc.ca/#/artists/neil-w-young
www.music.cbc.ca/#/artists/neil-w-young-the-legendary-bear-creek-band
www.radiosubmit.com/rs/neilwyoung
www.reverbnation.com/neilwyoung
www.indiemusicpeople.com/neilwyoung
Save
Save
Save
Save
Save
Save
Save
Save
Save
Save
Save
Save
Save
Save