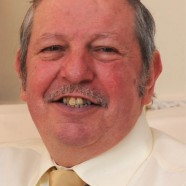 Allan J. Lewis is the UK author of the psychological thriller, Get Out of My Dreams, and the e-book erotica, Tale of The Inn Keeper's Niece, published by Cavern of Dreams Publishing. Allan was kind enough to tell us a bit about his writing journey and where it is going.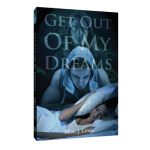 What inspired you to write? When I was thirteen my English teacher told me I had word blindness. I had no idea what he meant and neither did my parents – don't laugh – but my father thought I needed reading glasses. I must have been in my thirties before I found out that word blindness is dyslexia, which explained a lot, but it didn't put me off wanting to be a writer. As a young man I read a lot of Wilbur Smith books and in my mind I would think up sub stories for characters in his books, and that made me want to write, so I guess Wilbur Smith inspired me to become a writer. By the time I reached my fifties I had scores of stories in my head but never wrote them down until my son gave me his old computer and said, "Dad, the computer's got a spellchecker so there is no excuse for you not to write a book." I started writing as a hobby. I wrote about five books before I came up with a psychological thriller called Get out Of My Dreams and that story got me excited. My wife and son read it and they liked it. They said we needed to find a publisher.
How many books have you published? I have had two of my books published.
What is the name of your newest publication? Tale of The Inn Keeper's Niece.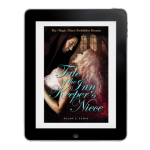 What is it about? It is a spin-off from Get out Of My Dreams, with Joe the Magic Man using his gift of telepathically getting into people's dreams. He has the power to hypnotize people in their sleep, mostly young women, and then he takes them on an unforgettable erotic adventure in their dreams. Joe's latest dream girl is Jean Thornton, a twenty-year-old beauty queen. Jean enjoys Joe's nightly visits, as she thinks Joe is just a figment of her overactive imagination. She calls him her dream lover and welcomes him into her dreams every time he calls. In the adventure of Tale of the Inn Keeper's Niece, Joe takes Jean back to 17th century France. After her father is sent to prison and with her mother pregnant, it is up to Jean to pay the rent and feed the family. Jean is courting her boyfriend, Steve, who is very understanding when she tells him she must go work for her uncle Joe as a serving wench in his inn. Tale of the Inn Keeper's Niece is an erotic adventure for Jean; she serves the famous Three Musketeers and many other interesting characters. Jean learns a lot at the inn and knows she won't be the same innocent girl when she goes back home. Will her love for Steve hold out?
Where did the idea for your book come from? The idea came from my friends and readers who enjoyed Joe's sexual adventures in Get Out of My Dreams, and the way he got into people's dreams so convincingly and manipulate them so easily. They suggested I write about Joe's forbidden dreams; I had a few adventures for Joe and Jean in mind and decided on Tale of the Inn Keeper's Niece because it was more of an historical tale, and the series "The Three Musketeers" had just finished on TV.
Why did you decide to publish your book? To write a book was my childhood dream, and when my family said my book was unusual, that they had never read anything like it, they encouraged me to chase my dreams, so I gave it a go.
How did you find Cavern of Dreams Publishing? I was trying to get my manuscript out there and a fellow author, Thomas Knight, suggested I send my manuscript to his publishing friend, Mary M. Cushnie–Mansour, owner of Cavern of Dreams Publishing. So I did, and Mary read my manuscript and said it had potential. So I let Cavern of Dreams Publishing edit and proofread my book. They did a fantastic job on both of my books. I would like to thank all the staff at Cavern of Dreams Publishing – if it wasn't for them, my manuscript would be gathering dust and Tale of the Inn Keeper's Niece would still be running around in my head.
What is the most important lesson you have learned in the writing/editing process? I learned that my books need a professional to proofread and edit my work, just like Cavern of Dreams Publishing has done for me.
What was your biggest challenge/obstacle in your writing/publishing process? My biggest challenge was to convince myself that my manuscript was good enough to send to a publisher. My main obstacle was my dyslexia but I never let it stop me. When you are thinking about the plot for your book in your mind, you don't have spelling troubles, not until you start typing away (thank you God for the spellchecker on my computer!) The publishing process is easy; I leave it in the capable hands of Cavern of Dreams Publishing.
What advice would you give to someone looking to publish their writing? Don't hold back like I did, follow your dreams to become a writer.
Are you currently working on anything right now? If so, what? When it was suggested I should write erotic romance adventures of Joe's forbidden dreams at first I thought no, I wanted to concentrate on Joe the Magic Man being a crime fighter and him being part of the FBI's special task force. But the more I thought about Joe's erotic dreams the more I realized that it was like opening up Pandora's Box: I had loads of adventures running through my head which Joe could take Jean on. So I am writing a modern adventure for Jean and her friend, Alice Timberlake, who is a freelance journalist and works with the FBI. The FBI think a holiday campsite might be a religious cult and they ask Alice to investigate the group calling themselves "The Holiday Swingers." Alice asks Jean and her boyfriend, Steve, to join her and her husband on a camping holiday. They do, and the four of them soon find out that it is a swinger and wife swapping holiday, with lots of fun and sexy games, which Alice says she has to take part in to check the group out. The four of them all end up taking part, and to their surprise, they don't want the holiday to end.
What is your next writing goal? I have wrote two follow up books to Get out Of My Dreams, where Joe helps the FBI track down two terrorist brothers from Algeria that come to America to kill a congresswoman who speaks out about the Arabs way of living. It is entitled Kill the President's Bitches and Joe has to get into the minds of the terrorists to try to find out what terrorist cell is helping the two suicide killers, and who are the congresswomen that they have targeted is. The third book is entitled, Serial Killers Incorporated; it is about a serial killer who abducts young women and uses them as sex slaves for a few months, and then hands them over to other killers to use and then kill. The FBI asks Joe to help them find the "Blanket Killers." I would like to think that the three books are gripping thrillers and would make a good trilogy.
Where can readers find your books? On the Cavern of Dreams Publishing online store, at any of their events and appearances, on Amazon, and anywhere e-books are sold.