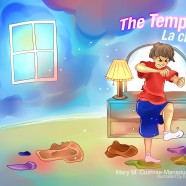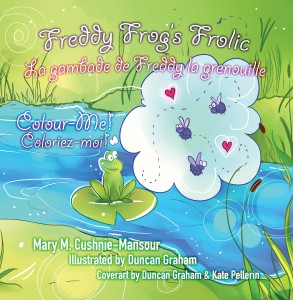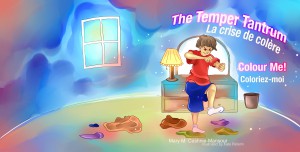 Cavern of Dreams Publishing is excited to be releasing the next books in the Just Imagine series: Freddy Frog's Frolic and The Temper Tantrum, by Mary M. Cushine-Mansour, and beautifully illustrated by Kate Pellerin and Duncan Graham!
The Just Imagine Series is a french-English primary series, with interactive questions and word lists, and kids can colour the pictures along with the story!
Currently, the series include: The Day Bo Found His Bark, Jesse's Secret, Freddy Frog's Frolic, and The Temper Tantrum, with more new stories coming soon! All are available at the Cavern of Dreams Publishing store, through the author, and will be available at the BOOK EXTRAVAGANZA this Saturday at the Lynden Park Mall from 10-12pm.
If you're on Facebook, follow the Just Imagine Children's Stories page to keep up to date on new releases, author appearance, and deals!