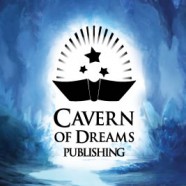 Are you ready to take the first step in making your dreams come true?
For the entire month of March, Cavern of Dreams Publishing is offering a 20% discount on all Editorial Evaluations!
An evaluation is a valuable tool for writer's ready to consider publishing; it provides an editor's critique, advice, and next step suggestions for your manuscript, while sourcing direct examples from your work. The evaluation gives you feedback to consider and implement in your manuscript before moving on to an edit or presenting it to a publisher. See an example of one of our evaluations here.
And, as an added bonus, if you purchase any of Cavern of Dreams Publishing's editing services, you will receive an additional 10% OFF your editing package!
This offer is available during March only! Contact info@cavernofdreams.com or visit our Editorial Evaluations page for more information.
Every author's dream is to be published but few realize it; don't let that happen to you – let Cavern of Dreams Publishing help you make your dreams come true!