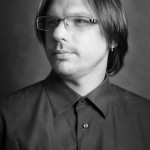 Scott was born in Brantford, Ontario. He has been married twice and has many children, and now grandchildren.
Having his writing published has been a life-long dream Scott is now making come true. He is grateful for all the support he has received from many people he has met along his journey.
For Scott, writing is one of the ways he shares pieces of himself with the world, to bring happiness and joy to all that may pick up his books. Many more are on the way.
"Never ever give up on your dreams, and don't give up five minutes before the miracle happens."
Photo By Dave Richer – Richer World Productions
Publications
---
Save