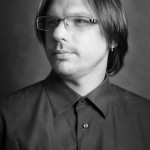 I was born in Brantford, Ontario. Getting published is the one thing I have pursued all my life and now it's finally happening.
I am very grateful for all the wonderful support I have received from many people I have met along my way. I have been married twice and have many children, and now grandchildren. I have a partner today that is so very supportive in all that I do, as I am for her. She is my Scarlet muse, my inspiration that keeps me motivated to be a better man, and is the love of my life.
For me, writing is one of the ways I share pieces of myself with the world, to bring happiness and joy to all that may pick up my book. Many more books are on the way.
"Never ever give up on your dreams, and don't give up five minutes before the miracle happens."
Photo By Dave Richer – Richer World Productions
Publications
---
Save